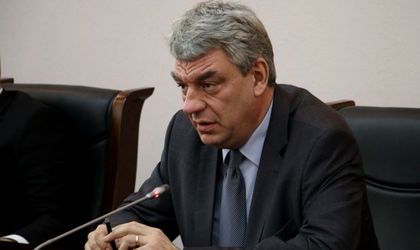 According to Romanian PM Mihai Tudose, the creation of the Sovereign Development and Investment Fund (FSDI) will be adopted by the Romanian Parliament, as it is a very important project. 
"It will be adopted via the Parliament," Tudose stressed, after leaving the Together for Romania event at the National Theatre, organised by Philip Morris on Tuesday. "It is something too important," he told journalists.
On Monday evening, PM Sorin Grindeanu said he did not block the creation of the FSDI, as the draft law had not started following the usual protocol of receiving the approvals from the relevant ministries.
According to Grindeanu, he refused passing an emergency ordinance to create the fund, arguing the amounts were too big. "Although there were nuances – I am convinced that PM Tudose will not do this – for us to pass an emergency ordinance for this fund to be created, I didn't do it, because I believe it is an extremely important question, which should have been discussed in the Parliament. The Parliament must make laws, and Government should not pass ordinances. We are taking about amounts, in this fund, of EUR 10-20 billion, which cannot be made via emergency ordinance, from my point of view," Sorin Grindeanu said.