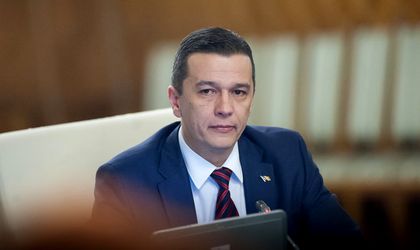 PM Sorin Grindeanu has appointed Sorin Giuvelea as vice president of the National Agency of Fiscal Administration (ANAF), replacing Doru-Petru Dudas. The head of government has also approved the appointment of Cornel Brezuica as president of the Administration Fund for Environment.
Giuvelea is the director of the Regional Direction of Finance Bucharest since June 2016 and has worked for ANAF since 1998.
As president of the Administration Fund for Environment, Brezuica will have the role of state secretary.
Constantin Ilie Aprodu is the new general secretary of the Agriculture and Regional Development Ministry.
The state sub-secretary in the Ministry of Internal Affairs, Maria-Cristina Manda, will represent the Ministry in the National Commission for Property Compensations. Manda was state secretary at the Justice Ministry in 2005 for several weeks. Afterwards, she was personal counselor of the minister of justice Mona Pivniceru and the minister of internal affairs Gabriel Oprea.