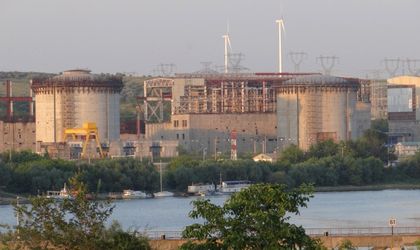 Romania will start investing in the Cernavoda 3,4 units, PM Sorin Grindeanu announced on Thursday. The PM also stressed that Romania's objective is to achieve energy independence.
"Energy independence is the goal sought by Romania, and the Government I am heading will provide support to all technologies that produce sustainable electricity," Grindeanu said on a Wednesday visit to the Pitesti Nuclear Research Institute. "That is why, I want to start – and I had several talks with Minister Valeca on this matter- in the shortest time possible, investments in Units 3,4 at Cernavoda, where the institute can deliver equipment, services, technical assistance, just like in the case of Units 1 and 2," Grindeanu said.
"There is that negotiation committee (…) with Chinese partners," Grindeanu explained. "I hope that, in the near future, concrete steps will be made. Where, in the future, just like in the case of Reactors 1 and 2, (…) the Research Institute had the same contribution, they will certainly have the same contribution for Reactors 3 and 4. We are in talks and I hope concrete steps will be taken."
Also, when asked whether negotiations will conclude this year, the Romanian PM said he was optimistic on the matter.
The Romanian PM also noted that the TRIGA experimental reactor is fully functional and generates, aside from nuclear security and scientific benefits, also 14 MWh of electricity.