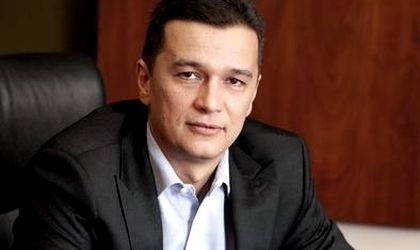 Romanian prime minister Sorin Grindeanu will make a working visit to Italy between 15-17 March, together with representatives of the Interior Ministry and of the Ministry for Romanians Everywhere. The visit comes after revelations that Romanian citizen who work at farms in Italian provinces of Sicily and Calabria are being exploited by their employers.
"Prime minister Sorin Grindeanu follows with concern the situation of Romanians in Italy and expects with interest the report of the Government representatives sent on the site," a Government statement sent to national news agency AGERPRES reads.
The PM will be accompanied on his visit by Minister for Romanians Everywhere Andreea Pastarnac and a representative of the Ministry of Internal Affairs.
The members of the delegation will meet with local officials as well as representatives of organizations of Romanians working in Italy, as well as with those of NGOs involved in defending the rights of foreign workers.
According to Government sources, Minister Pastarnac launched a consultation on topics such as cooperation and bilateral dialogue during a meeting with the Italian Ambassador to Bucharest.
A news report published on Sunday by UK-based newspaper The Observer shows that thousand Romanian women working in the agricultural sector in the Ragusa province in Sicily are constantly subjected to abuse.
According to Proxyma Association, an Italian organization involved in defending workers' rights, "more than half of Romanian women working in farms in the area are forced to engage in sexual relationships with their employers, and almost all are victims of forced labour."
The Observer quoted sources from the Italian police, which stated that around 7,500 women, most from Romania, live and work in 'slavery' in farms in the Ragusa region.