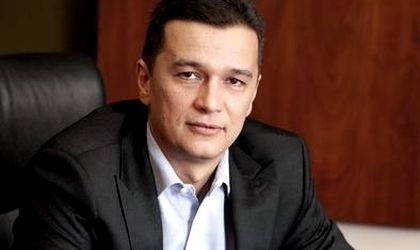 PM Sorin Grindeanu will meet with European Commission president Jean-Claude Juncker European Council president Donald Tusk in Brussels on Friday. The agenda of the meeting includes talks on the mass street protests that saw thousands of Romanians take to the streets in the aftermath of the publication of emergency ordinance OUG 13/2017.
At beginning February, the Romanian PM sent a letter to European leaders assuring them of his government's commitment to continue the anti-corruption fight. The letter was sent to European Commission president Jean-Claude Juncker and EC Vice-President Frans Timmermans, who previously expressed concern at the developments taking place in Romania. "I took notice of the common declaration made today on the fight against corruption in Romania. I want, from the very beginning, to stress that the fight against corruption is one of the priorities of the Government I am heading and I completely agree with your evaluation regarding the Cooperation and Verification Mechanism (CVM) that represents for the European Union and for us a topic of maximum interest," Grindeanu said in the letter.
"Grindeanu said he will be accompanied in Brussels by Foreign Minister Teodor Melescanu. I will go together with Mr. Minister Melescanu and we will make this clarifications," Sorin Grindeanu told broadcaster Antena 3 during a phone interview.
Georgeta Gheorghe