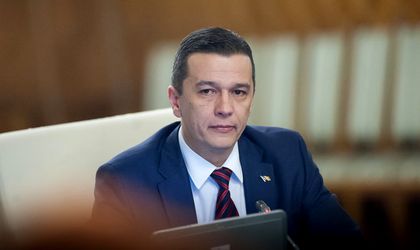 PM Sorin Grindeanu says that Romania will start soon negotiations to join the Organisation for Economic Cooperation and Development (OECD), claiming that membership will help the country's reforms program.
"Romania is ready to kick off soon negotiations to join OECD. This membership will reconfirm the economic progress of our country, its level of development. It will mean a more efficient public administration that is adapted better to the demands of the global world. I strongly believe this can happen soon," said Grindeanu.
The head of government said that current OECD members will play a role in helping Romania secure its membership in the Paris-based organisation.
Grindeanu said during a special conference on OECD membership that Romania recorded the biggest economic growth rate in the European Union, in the first quarter, while exports reached a fresh high in March worth EUR 5.6 billion. He added that foreign direct investments were up by around 22 percent to EUR 1 billion in Q1.
Interested in foreign investments in Romania? Join the strongest foreign business communities to assess the implication of the new economic outlook at the Country Focus Community Forum – Be Connected. Be Stronger. – June 13-14, Bucharest
The PM suggested that OECD membership will help Romania improve its economic governance.
"We have to maintain this trend and we know that this growth has to be made in a solid, sustainable and responsible manner. This is why I think that vital reforms are necessary to get the best existing standards and practices, and the OECD is a known leader for global corporate governance and we are interested in a collaboration," said Grindeanu.