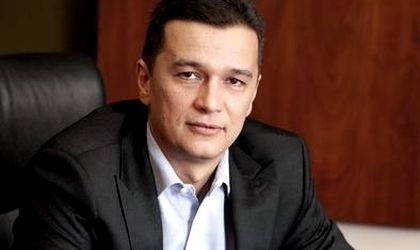 Romanian Prime Minister Sorin Grindeanu proposed the creation of an inter-ministerial team that can provide technical support for new energy projects to be implemented in the Black Sea area. On Monday the PM met with a delegation comprising members of ExxonMobil and OMV Petrom consortium.
"Investors have in the governmental team a credible partner that understands its responsibilities: ensuring the stability and legal predictability and a fair fiscality, both for the economic environment, as well as for the state budget," Grindeanu said in a statement released by the Government's press office.
The PM showed the openness and support of the Government for making the best of the energy resources of the country in conditions of sustainability and competitiveness, given its commitment to guarantee energy security.
During the meeting, hosted by Victoria Palace, representatives of the two companies, namely ExxonMobil Development Company, David Cochrane and OMV Petrom CEO Mariana Gheorghe – presented the project for the deep-sea exploration of the resources of natural gas.
In its turn, Minister of Economy Mihai Tudose showed that projects of the size of that presented by ExxonMobil and OMV Petrom can contribute to the transformation of Romania into a regional industrial hub for offshore projects.
Government representatives and of the two companies also discusses the opportunities in the energy sector, on the short, medium and long term, in the context of global challenges.
Government Secretary General Mihai Busuioc, Ionut Misa, State Secretary with the Ministry of Public Finance, State advisor Marius Nica and president of the Transgaz management Ion Sterian also attended the meeting.
Georgeta Gheorghe