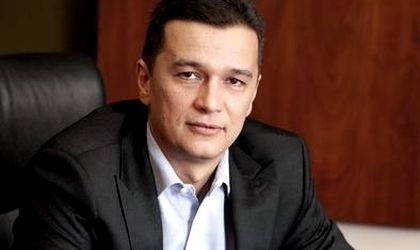 The budget law will be sent to the Parliament around 25 January, Romanian PM Sorin Grindeanu announced on Thursday. To this purpose, starting Friday, Public Finance Minister Viorel Stefan will hold talks with each of the ministries, at the request of the prime minister.
PM Grindeanu asked Minister Stefan to start talks "so that programs of each ministry and our governing program can be included in the budget law and to be able to fit in with what we set for ourselves, so that somewhere around 23-24-25 January we can send the law to parliament. This means that starting tomorrow you will initiate talks," Grindeanu said during the government meeting.
According to the PM, the agenda of Thursday's government meeting includes the first reading of an emergency ordinance project on measures with impact on the budget law.
"Next week we will also have such emergency ordinance projects, so that all programs we have included in the governing program can be reflected in (…) the budget law," Grindeanu said.
Finance Minister Stefan announced that talks on the budget law with the credit release authorities are set to start on Friday.
"We will continue on Saturday – Sunday, until we finish all talks with each authority, so that Sunday afternoon – Sunday evening we can have a very clear image on spending limits," Stefan said.
Georgeta Gheorghe