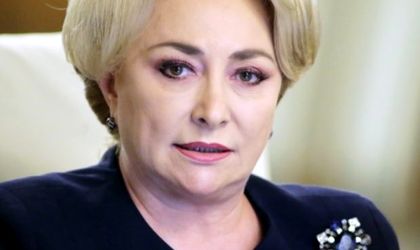 Prime minister Viorica Dancila will make an official visit in Israel on April 25-26, after being invited by Israeli PM Benjamin Netanyahu, according to a statement by the government.
The press had found out about the visit a few days prior to the announcement, which was made just a few hours before the PM's departure.
According to the government, PM Dancila will exchange views with Israeli officials regarding political and security developments at both regional and global scale.
The statement also says that the officials'discussions will be centered around evaluating the status of Romanian-Israeli bilateral relations, with a focus on identifying opportunities for deeper cooperation in areas of common interest.
The agenda includes meetings with the Israeli PM Benjamin Netanyahu, the president of Israel Reuven Rivlin, and the leader of the opposition in Knesset, Isaac Herzog. PM Dancila will also meet with the Greek Orthodox patriarch of Jerusalem, Theophilos III.
This visit comes in the context of a scandal that has developed in Romania as a result of the announcement made by PSD leader Liviu Dragnea, who claimed that the Romanian embassy in Tel Aviv will be moved to Jerusalem.