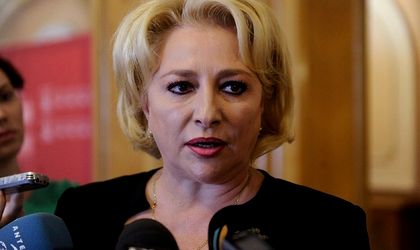 The acquisitions and public-private partnership law will be adopted within a very short time, Romanian PM Viorica Dancila said at the end of the board meeting of the Social Democratic Party (PSD).  
"Within the shortest time, the first will be the PPP law and then the acquisitions law." We hope that within  week's time to be able to solve this. (…) For the public acquisitions law we take the German model," the PM said, after exiting the meeting.
The chairman of the PSD, Liviu Dragnea said on Monday after the party meeting that he had held consultations with several stakeholders and that he set as a goal the adoption of the ordinance on the PPP. Moreover, Dragnea said that the public acquisitions law is finalised and this week representatives of the local authorities will give their feedback.
"I asked the PM to hold talks with all ministers," Dragnea said. And if the ordinance of the PPP will not be adopted in the Thursday meeting, the party will find that unacceptable," Dragnea said.
We are talking about simple procedures that will be adopted via government ordinance, a clear law that will not leave room to interpretations, to give certainty to state institutions, to the private sector and to public sector employees, Dragnea added.