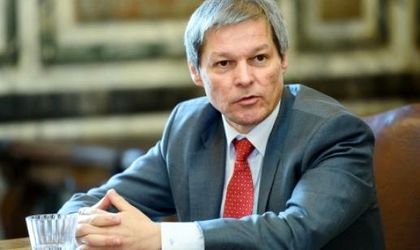 PM Dacian Ciolos is to meet representatives of German companies on his official visit to Bavaria, September 4 and 5. The agenda of the visit also includes talks with authorities of the land of Bavaria.
The schedule includes meetings with representatives of The Committee on Eastern European Economic Relations (Ost Ausschuss) and a visit to the headquarters of the BMW AG headquarters for talks with members of the company's board. The Romanian PM will participate in a roundtable on the topic of IT&C to present Romania's potential to receive investments.
Moreover, the Romanian PM will meet Bavaria Minister President Horst Seehofer and Barbara Stamm president of the Bavarian Parliament. Talks with the two officials will focus on the bilateral Romanian-German relations, currently stimulated by an intense political dialogue as well as by a strong economic component; currently, Germany is Romania's main commercial partner and the third foreign investor in Romania.
While on his visit to Munich, one of Germany's economic centers, Dacian Ciolos will present the opportunities that Romania is providing to investors, especially in the R&D segment and will promote the expansion of the overall bilateral economic cooperation.
Bavaria is the largest state in Germany and the country's most populous state. It hosts some of the world's economic giants, such as BMW, MAN, Siemens, Infineon, EADS, Krauss-Maffei. With an almost 30 percent GDP growth throughout the past 10 years, Bavaria is regarded as the economic engine of the country.
Georgeta Gheorghe