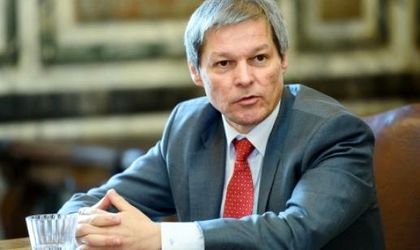 Romanian prime minister Dacian Ciolos said he will not run in the upcoming parliamentary elections. The announcement comes one day after comments by Romanian President Klaus Iohannis that, according to many, were leaving room for interpretation.
"No. I said I will not run in the elections. And I did not understand from what Mr. President said that he asked me to run," Ciolos told the press on Friday.
President Klaus Iohannis said on Thursday that PM Ciolos should state publicly whether he will remain independent or whether he will announce his affiliation to a political party. "It is a question Mr. Ciolos I believe should answer in the upcoming period, because many are asking themselves will remain an independent premier and after that he will retire or whether he wants to continue certain projects, and I admit that personally I believe that he should continue, he has ongoing good projects, and then to declare at least the sympathy or affiliation for the party he might collaborate with in the future, after the parliamentary elections (…), Iohannis told press on Thursday Klaus Iohannis said on the sidelines of the Board Meeting of the European People's Party (EPP) in Bucharest.
"I believe that when Mr. Ciolos will consider that he should tell me that he made a decision or that he wants to enter this election campaign in one way or another, he will know to let me know and come for talks," the Romanian president added.
Georgeta Gheorghe