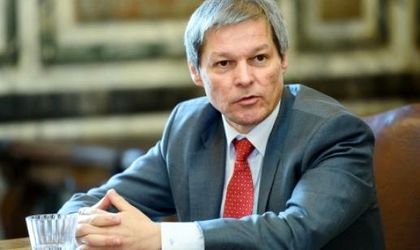 The Romanian prime minister Dacian Ciolos worries about the illegal logging in the country, saying that he is glad that the Environment Ministry launched the application "The woods inspector", which supports the verification of wood transports.
"I receive many messages regarding the illegal logging. It's a subject that worries me and on which I will get back. I was glad that the Environment Ministry launched a free application for mobile phones named 'the woods inspector', helping at the wood transports checking. The application was made by a few professionals from IT field, who offered their services pro bono, for the environment and woods care, " said Ciolos.
The new application can be downloaded starting from Tuesday July 19 by anyone directly from Smartphones with Android operating system, said the minister of Environment, Cristiana Pasca Palmer.
"It is functional at this moment and we decided that the next period to be active in pilot stage to be sure that it functions in the parameters for which it was intended. In my opinion, the application that we launch today comes as a natural and necessary  completion to the 'Woods Radar'. Basically, through this anyone can check via its smartphone if a truck transports wood legally or not," added Palmer.
Georgiana Bendre