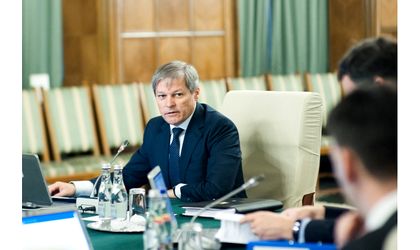 PM Dacian Ciolos said that the Government didn't "lose billions of Euros", as PSD president, Liviu Dragnea stated, but it was able to attract this year EUR 7.23 billion from the European Commission.
"Out of this amount, almost EUR 2.5 billion were in the current scheduling period," said Ciolos in a declaration transmitted via his sposkesperson, Liviu Iolu.
The PM reacted after the social democrats claimed that the "Ciolos-led Government is a national security risk because Romania lost billions of Euros".
According to Ciolos, the current Government raised the absorption rate by over 20 percent "from 58 percent, the amount all the previous Governments succeeded starting 2007, up to almost 82 percent in the present."
He added that the foreign direct investments (FDI) brought in the country went up in 2016 by over 10 percent compared to 2015 to EUR 3.7 billion.
Georgiana Bendre