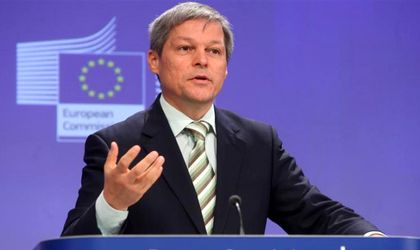 According to forecasts, the Romanian economy will grow by 4.8 percent in 2016. Romanian PM Dacian Ciolos is presenting to the Parliament the outlook of the Romanian economy at the request of Social Democratic Party (PSD) chair Liviu Dragnea.
In 2016 the Romanian economy will grow by 4.8 percent, exceeding the initial forecast of 4.2 percent, PM Ciolos told the plenum of the Parliament on Monday. In the first quarter of 2016, the economy increased by 5.2 of GDP.
According to the Romanian PM, it is important that the economic growth be translated into job creation. Among several job creation measures, the executive took on the task of channeling resources towards infrastructure, with investment targeting areas such as Dobrogea, Oltenia and Moldova, and not only the already developed areas around the country.
A sustainable growth needs structural reforms and an investment boost, to be reflected by better wages and job creation, Ciolos argued. According to the PM, the number of employees has increased by 152,000. A total of 12,000 employees joined the public sector in 2016, data presented by the PM shows. The unemployment rates are decreasing, however, the percentage still remains high, especially among young people, standing at 21-22 percent.
According to the PM, the economic increase had a positive impact on wage levels, with the average net wage recording a year-on-year increase of 12 percent in July.
Moreover, PM Ciolos said, the executive does is not planning to increase taxes.
The Romanian PM was asked to present before Parliament a report on the state of the Romanian economy. It was decided that the PM be invited to Parliament to present a report on the budget, because a lot of information was disseminated in the public space, Senate president Calin Popescu-Tariceanu said last week. A total of 347 PMs registered for the meeting, which is also attended by several ministers.
Join the discussion about Romania's economic outlook and strategy for the future Foreign Investors Summit 2016 – Where Romania means business – November 1-3, Bucharest. 
Georgeta Gheorghe