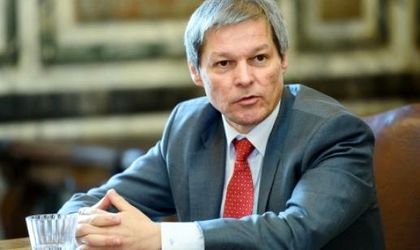 Romanian Prime Minister Dacian Ciolos is the latest official to react in the Sky News scandal. "It is unacceptable, one cannot denigrate a country without evidence," said the Romanian head of government in Sibiu, adding that he asked Romanian authorities to take a stand in regard to the Sky News feature report on arms trafficking in Europe, which Romanian anti-terrorism body DIICOT believes was staged.
"Our ambassador in London has even mentioned publicly the initiatives he had (…) and I told them I want us to take a stand because I believe it is unacceptable to have this type of attitudes from a free press. One cannot denigrate a country without evidence when one comes up with certain statements," Ciolos told journalists on Thursday.
The Romanian Embassy in London announced Tuesday it had sent the positions of the General Inspectorate of the Romanian Police (IGPR) and of the Directorate for Investigating Organised Crime and Terrorism (DIICOT) to the London-based broadcaster as a right of rebuttal. The Romanian Embassy also notified the British Foreign Ministry and the National Crime Agency, as well as Ofcom, the communications regulator in the UK in connection with the feature report titled Criminal Gang Selling Military Weapons, which it broadcast on August 7. According to the Romanian diplomatic institution, in letters to the above-mentioned institutions, the Embassy underlined "the imprecise, incomplete and inaccurate nature of the information presented in the mentioned story, which do not back the conclusions of the journalistic investigation in question, and which are meant to convey a negative image of Romania among the British public."
According to DIICOT head Daniel Horodniceanu, the Sky News feature report was staged. "Until now, what we expected from the beginning – a script, which I believe was staged by British journalists – is confirmed." Moreover,  prosecutors argued, Sky News Chief Correspondent Stuart Ramsay paid the alleged gun dealers for their role in the feature report. Broadcaster Digi24 reported on Wednesday that the amount offered was EUR 2,000. Moreover, the prosecutors stated, Ramsay also provided the four Romanian citizens with equipment, such as vests, and wrote the lines they used while being filmed.
Georgeta Gheorghe