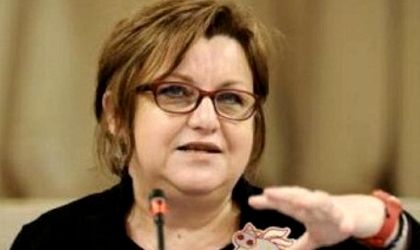 Corina Suteu was proposed by PM Ciolos to be the minister of culture after Vlad Alexandrescu has quit, citing heavy resistance to reform in cultural institutions, according to local press reports.
Suteu is state secretary in the ministry since early 2016. Between 2006 and 2012, when the Romanian Cultural Institute (ICR) was led by Horia Roman Patapievici, Corin Suteu was director of RCI New York.
She quit her post in when ICR went from being subordinated to the Presidency to the Senate and Patapievici was replaced by Andrei Marga.
According to Mediafax, Corina Suteu began her career as a theatre critic in Romania. In 1991 she became director of the Theatre Union of Romania (UNITER), and in 1995 became director of Mastere Specialisee Europeen en Management des entreprises en culturalles (Dijon, France) and chairman of the Forum of European cultural networks.
In 1998 she founded the ECUMEST.
Among recent cultural projects in which she was involved there was also "Bucharest – European Capital of Culture 2021".
Natalia Martian