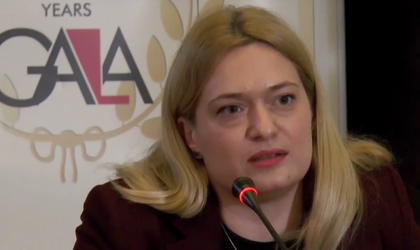 PM Dacian Ciolos has nominated Delia Popescu as Minister of Communications and for Information Society. The proposal was sent to president Klaus Iohannis for approval. 
Delia Popescu has been active in the e-government sector since 2003 and was involved in the development and implementation of IT systems that provide electronic public services to citizens and the business environment, such as the Electronic Public Acquisitions System (SEAP) and National System of Electronic Tax Payment via bank card (SNEP).
According to a press release by the Romanian Government, Popescu has had an important role in "supporting strategic partnerships aimed at a coherent implementation of eGovernment services, with the main objective to improve the performance of the public administration by providing quality electronic services."
In 2014 Delia Popescu was appointed president of the Agency for the Digital Agenda of Romania, a self-funded state institution subordinated to the prime minister. Between 2009-2014, Popescu was deputy chairman of the National Management Center for the Information Society and between 2008-2009 was director of technical documentation within the Agency for Information Society Services, a public institution subordinated to the Ministry for Information Society.
Popescu was born in Bucharest on November 22 and is unmarried.
PM Dacian Ciolos asked former Minister of Communications Marius Bostan to step down on July 5. The Head of Prime Minister's Chancellery, Dragos Tudorache, was appointed interim minister. As per the Romanian Constitution, the government can have an interim minister for a period of maximum 45 days.
Georgeta Gheorghe