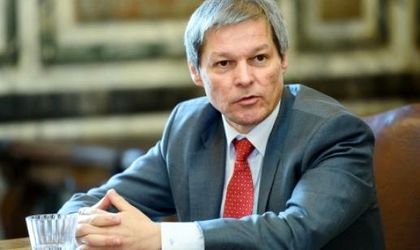 The government will issue in September a new streamlining package aimed at the business sector, PM Dacian Ciolos said.
"We will come up with a streamlining package, which will be directed at the economic environment," PM Ciolos told national broadcaster TVR1. "We have already had talks with companies, with the private sector, which gave us suggestions to streamline and in the fall, in September I believe, we will come up with a new package," Ciolos said. The PM also stated that the emergency ordinance on reducing bureaucracy in administration, which was adopted last week, must be followed by a series of measures in order to be implemented.
During his intervention, the PM also talked about the reform of the administration, which is designed by the government "to give a clearer outline" to responsibilities and obligations of public sector workers.
"When the rules are clear, it is much easier for the public worker as well to know what is the responsibility he is taking (…) Some public sector workers are afraid to take certain responsibilities because these are not even clear enough. We need six-seven signatures from people at different levels in the hierarchy for one decision only and when everyone is responsible, in practice nobody is responsible," Ciolos said.
Georgeta Gheorghe