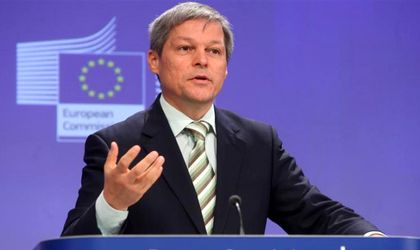 The Ministry of European Funds (MFE) is already working on measures aimed at streamlining EU funds management procedures, PM Dacian Ciolos said at the closing of the Local Public Administration Forum.
"I am glad about the positive echo of the streamlining measures. More of you stressed the need to streamline the management of EU funds. I can assure you that this topic is in the attention of the MFE (…) all the more so that Mr. Ghinea was the one who initiated the ideas to streamline in his previous position of state advisor with the government (…) Streamlining is, as you noticed, a keyword of the mandate of this government, streamlining both in the relation between citizens and administration, as well as in the relationship between the business environment and the administration, as well as between the central administration and the local one," Ciolos said.
The PM also announced he asked ministers in his cabinet to spend time in the country in order to work with local authorities.
"I asked ministers and I will insist that even in summer, in July – August, when there is less activity in Bucharest, to be more present and for all of us to be more present in the country, to be able to talk to you not only to bring to completion the projects we announced and that we want to work on with you. (…) We have set as an objective, like we already promised, to work with the local authorities in the Moldova area for such an approach, for the Jiu Valley, but we also mentioned Rosia Montana, because it was a topic that was debated at length in society and the message we want to convey is that (…) it is important to build, because national assets or values such as those at Rosia Montana and from elsewhere are first of all in the care of local people and it is important to give them this helping hand," Ciolos said.
Georgeta Gheorghe