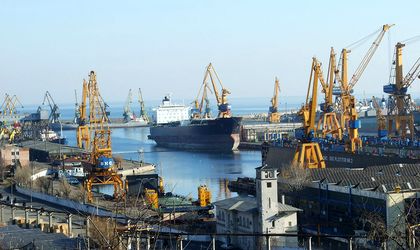 PM Dacian Ciolos said that the Dutch officials did not bring into discussion the future of the Constanta port during negotiations for Romania's acceptance into Schengen space.
In the past few years, several rumors have circulated in the local media, according to which the Dutch would accept Romania in the visa-free circulation space only if they would have the option to buy the Constanta port. This idea has lingered on as Romania has been struggling for more than 5 years to get political support to join Schengen.
"Nobody has asked to for Constanta port when I was in The Netherlands so as to join Schengen. (…) No politician in The Netherlands that I have spoken to did not link the relation of Constanta and Rotterdam ports to Romania's acceptance into Schengen. (…) I can assure you that at least at my level, this problem was not raised," said the PM, during a special event organized by the European Commission, which was also attended by Jyrki Katainen, EC vice president.
Ciolos added that the port of Constanta has to improve its competitiveness because it is controlled by the state and has issues that were ignored for years.
"If we are satisfied only with the fact that the nature has placed us good there it is not enough to do good business. So, we have to use what the nature gave us and to use our intelligence, honesty and efficiency to help it grow step by step si that in a few years we will see with whom we decide to make the partnership," said the PM.
The port's total income was EUR 73 million, out of which 38 percent was generated from ship services. The containers' traffic in the port amounted to 6.8 million TEUs in 2015, from 6.7 million TEUs in the previous year.
Ovidiu Posirca