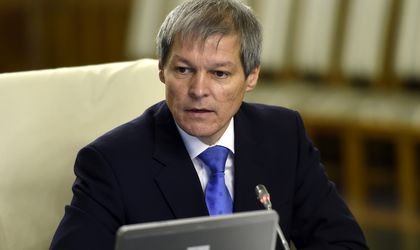 Ten years in the European Union means for Romania 10 years of growth, development,  and consolidation of democracy, says PM Dacian Ciolos.
"For Romanians, 10 years in EU can be seen almost daily, by the young people who have the possibility to study, to have professional experiences in the EU countries and by the rural community, that with European funds, succeeded in making a better road for villagers," said Ciolos in a  Facebook video, marking 10 years since Romania joined the EU.
He adds that for him, 10 years represented "a very intense period of experience".
"I would dare say that I am in a way or another, from professional point of view, the product of this closeness and Romanian integration in EU. I started since I was a student, when  I had the possibility to make internships in EU countries, firstly in France, due to the Romania's closeness to EU. I could compare the way in which agriculture is practiced there with how it is made in Romania and to improve things home, from professional point of view. Also in that period I had the occasion to know Brussels with its European institutions through an internship that I made at the European Commission. Moreover, the Romanian experience was useful in the 5-year period when I was an European commissioner, the Romania's representative in what might be called in a way the EU Government, where I was in charge of agriculture and rural development," says Ciolos.
He mentions that during the period when he was European commissioner, he reformed the common agriculture policy.
Georgiana Bendre