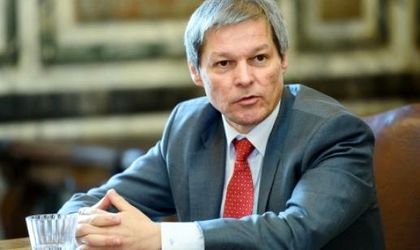 Prime Minister Dacian Ciolos expressed disappointment at the low turnout among your people in the December 11 elections.
"I thank everyone who voted yesterday and regardless of your political options, you earned your legitimacy to monitor the term of the future Parliament and of the next Government. I encourage you to keep and to develop your critical spirit, so that our democracy can continue to evolve towards an active and participative one.
I confess I would have been happier to be able to thank more people today, especially young ones, that could have taken part and ensured a better representativity and legitimacy to yesterday's elections. But absenteeism is also a choice and is a signal to which, in order to give substance to democracy, we must identify the resorts. I regret that we were not able to give trust to more Romanians that civic involvement is not a luxury, but an essential component of democracy.
I respect the political option, as the essence of the democratic spirit. The main message I perceived after yesterday's elections is that Romania must remain the country where the law and the people are respected, where the fundamental freedoms and values are guaranteed and promoted, where we need visionary projects that can unite and not divide us.
The Romanian society needs people that can call things by their name, in an unimpassioned way, without instilling fear, without contributing to the dividing of the society. We have the responsibility to build together the common good, a mature society. I hope we will be able to continue to build on truth and not on lies. I wish from my heart that Romania can continue to have a responsible governance, open, honest.
I thank you for your support and the thousand messages I received last night," Ciolos wrote on his Facebook account.
Georgeta Gheorghe