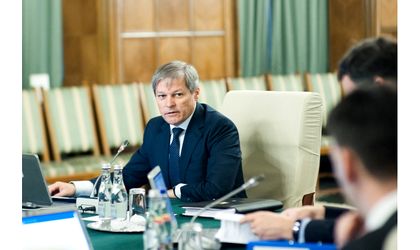 Romanian PM Dacian Ciolos has asked the cabinet members to present the results of their activity as on Thursday the technocratic government turns one year old.
Ciolos said he doesn't want any ceremonies on this occasion, but wants the ministers to respond to the criticism of some political figures who accused them on having no accomplishments in office.
"We have to say: 'Yes, we are the government with zero corruption, zero populism, zero lies' and starting from this, we have to explain some of the things that were made this year. As we have said at the start of the mandate, we don't plan to revolutionize Romania in a year, but we will launch, as we said back then, several reforms, in several key areas that I would like to be able to explain," said Ciolos at the start of the weekly government meeting.
Ciolos came to power after Victor Ponta's government resigned following days of massive protests across the country. People took the streets shortly after the deadly fire in the Bucharest nightclub Colectiv, which caused the death of 64 people. The protestors were shouting that the corruption kills in Romania.
At that time, Ponta was already investigated by anti-graft prosecutors in a case involving his previous activity as a lawyer.
Ovidiu Posirca