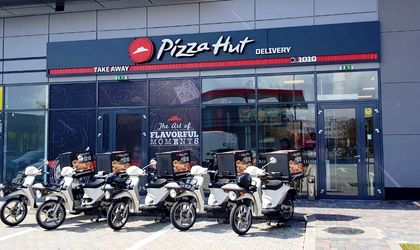 Pizza Hut Delivery expands its delivery service to the west of the country, opening its first unit in Oradea. The investment provided by the Sphera Franchise Group, which includes the Pizza Hut and Pizza Hut Delivery chains, amounted to approximately EUR 280,000, which represents the building unit and the acquisition of the technology needed to prepare the products.
With this opening, Pizza Hut Delivery counts 22 locations nationwide and marks the presence of the brand in the western part of the country, in the Crisana region. The new location ensures delivery of Pizza Hut to all neighborhoods in Oradea and offers a wide range of pizza offerings – Movie Night, Party Menu or Pizza & Pasta mix.
"The plans for the current year focused on several Pizza Hut Delivery openings at the national level, thus managing to include in the delivery service a large area of ​​Romania, now representative in the western area, through the city of Oradea. As a location for the new unit, we have chosen an affordable location for many points in the city, thus facilitating delivery service in as short a time as possible for our consumers. We will continue our expansion plans as part of the Pizza Hut Delivery business development strategy," says Dan Ilie, general manager of Pizza Hut Delivery.