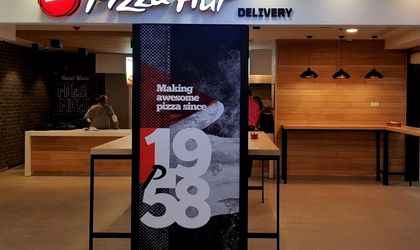 Pizza Hut Delivery is opening its first home delivery unit in Constanta. The unit required an investment of over EUR 280,000 and covers an area of ​​127 sqm.
The Pizza Hut Delivery unit in Constanta, the 20th nationwide location, is equipped with modern appliances and provides 22 new jobs for the local community.
"With a population of approximately 300,000, Constanta is a key city for brand and business development. The decision to open the first establishment in the city comes as a complement to the experience of our customers who have so far enjoyed their specific products only in the Pizza Hut restaurant in City Park Mall. Starting today, we also have the opportunity to order our unique products right at home," says Dan Ilie, general manager of Pizza Hut Delivery.
Sphera Franchise Group, the company who owns the Pizza Hut Delivery franchise, has started to expand to Italy, where it has opened six units.