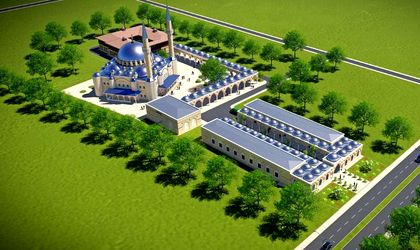 The Turkish Authority for Religious Affairs posted on its website the design for the grand mosque that will be constructed in the northern part of Bucharest, near the Romexpo exhibition center.
According to the authority, the construction works are slated to start later this year, according to HotNews.ro.
In April, the Town Hall of District 1 issued the urbanism certificate for the mosque that the Mufti of Muslim Cult in Romania aims to build on Expozitiei Boulevard.
In May 2015, the government donated a piece of land of 11,000 sqm for this place of worship that can accommodate around 1,000 people.
The Mufti said that the new mosque would help decrease the number of illegal mosques in Bucharest. Some Romanian politicians have criticized this project, claiming that the country has strong Christian values that need to be protected.