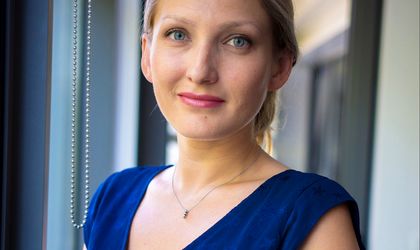 The Romanian health sector is growing at an accelerated pace, and the promulgation of Law no. 160 of 9 July 2018 for the modification and completion of the Law on Pharmacy no. 266/2008 opens new opportunities for pharmaceutical retail, allowing the sale of OTC (Over-The-Counter) products online as well.
In addition to supplements, dermatocosmetics and parapharmaceuticals that could be sold and delivered directly, options are now much more diversified. RX-type products can be listed in the online catalog, but they are required to be booked in the pharmacy and picked up personally.
"If until now retailers of pharmaceuticals have been detained to invest in an online store, the legislative change should convince them of the opportunities offered by a new sales channel, more accessible to all users. This trend is supported at an international level by Amazon, which recently acquired the PillPack pharmaceutical startup for an estimated USD 1 billion. This movement has affected giants such as Boots, CVS or Rite Aid, whose market value has fallen by USD 15 billion. In Asia, Alibaba Group launched the Alibaba Health platform in 2015, where 3,300 partners are registered and annual online sales reached USD 3.2 billion in March 2018, "said Doina Vîlceanu, Business Development manager ContentSpeed, the domestic market leader in software solutions for the eCommerce sector.
The pharmaceutical sector has so far been specific to traditional trade, but there is an increasing trend towards digital migration. In Romania, a single pharmacy with four workstations and an online store exceeded the turnover of EUR 68 million.
The niche is still at the beginning in eCommerce, but pharmacies that choose to sell online can become market leaders in the coming years. Taking into account that Romania ranks first in the EU at the growth rate of e-commerce and sales volume, estimated at EUR 3.5 billion in 2018, the online pharmaceutical market could see a similar growth the IT or Fashion sectors have seen in recent years.
ContentSpeed ​​offers solutions dedicated to independent pharmacies, as well as to major national chains. The most important management software: Pharmec, Netfarm and BizPharma are already pre-integrated into the platform. Online stores using the ContentSpeed ​​platform are in full agreement with the legislation in force, including GDPR provisions.