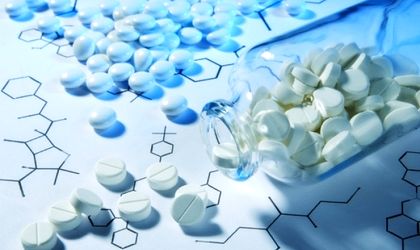 The Romanian Association of International Drugs Producers (ARPIM) and the Association of Generic Drugs Producers from Romania (APMGR) have asked the Government to take into consideration the clawback tax elimination, at the same time with a predictable prices policy. The companies say these measures could stop the drugs' disappearance from the market.
The drugs market dropped by 4.4 percent in the last 12 months, mainly because of the decrease in drugs based on prescriptions in the pharmacies by 7.5 percent according to the Cegedim data.  On some highly important segments for population's health, such as cardio- vascular diseases, the market dropped by 18.6 percent.
"The patients' access to treatment si more and more difficult, taking into account the considerable physical pressures on the drugs producers and the obvious under-financing of the health system," said  Dan Zaharescu, executive director of ARPIM.
The pharma industry says that the clawback tax was introduced in 2009 as a temporary measure, in the context of the financial crisis, and affected exclusively the drugs producers, who cover the entire public deficit of financing on the Romanian drugs market  (approximately RON 1.5 billion in 2015). They also claim that thousands of drugs disappeared from the market, as a result of some policies that maintained the drugs at minimum prices, together with the unsustainable fiscal pressure determined by the clawback tax.
"The clawback tax is an obvious failure. The savings that the state pretends it made through the low prices and the over-taxation will be surpassed by the expenses for treating some more serious affections, caused by the common drugs, which disappeared, " said Laurentiu Mihai, executive director of APMGR.
Georgiana Bendre