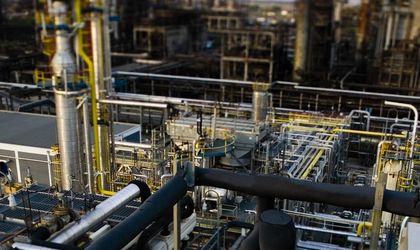 Net profit of oil and gas company OMV Petrom has increased by 72 percent y/y to RON 3.75 billion, mainly driven by a 40 percent hike in the average Urals crude price, which reached USD 109.60 for one barrel. Group sales gained 21 percent y/y to RON 22.6 billion. EBIT gained 65 percent y/y to RON 4.93 billion.
Group oil, gas and NGL production increased by 1 percent to 67.77 million barrels of oil equivalent, the largest share originating from Romania. Crude oil production declined by 2 percent y/y to 29.31 million barrels, while gas gained 2 percent y/y to 34.1 million of barrels equivalent. Exploration expenditure increased by 28 percent y/y to RON 438 million, due to higher onshore activities and the offshore works in the Black Sea developed with Exxon Mobil. Last year, 142 new development and exploration wells were drilled.
In gas and power, sales gained 18 percent y/y to RON 3.6 billion, while EBIT decreased by 9 percent y/y to RON 149 million. Petrom's consolidated gas sales gained 3 percent y/y to 5, 05 billion cubic meters, due to higher demand from industry.
Domestic gas price averaged at USD 162/1,000 cubic meters (cbm) in 2011, while the imported gas averaged at USD 438/1,000 cbm last year.
In refining and marketing, segment sales increased by 25 percent y/y in 2011, due to higher price levels. EBIT posted a negative RON 187 million, due to provisioning for a RON 504 million fine imposed by the Competition Council in Q4 2011.
The Group's assets increased by 9 percent y/y to RON 27.4 billion.
Petrom had a market capitalization of EUR 3.8 billion on the Bucharest Stock Exchange at end-December 2011.
Ovidiu Posirca