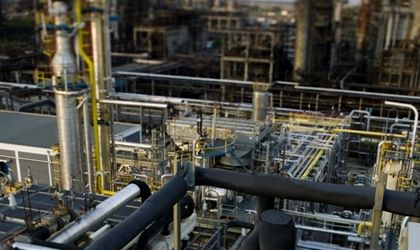 Oil company Petrom is permanently closing the Arpechim refinery, the firm has announced. Company officials attributed the move to the need to increase efficiency. The option of selling the facility, which was under consideration last year, is not feasible, say Petrom officials, since no credible buyer with the operating expertise and financial resources to undertake such a project was identified.
Investments in Arpechim are a challenge as it is a landlocked refinery, which imports crude oil and exports finished products.The decision will have a negative impact on the local fuel supply market. After halting the refinery, a series of tanks, logistics infrastructure and other facilities will continue to be operated as a deposit.
To this end, a skeleton staff will continue to work at the site, said the company. Employees affected by the decision will receive compensation based on seniority. On top of this, Petrom has undertaken to bear the costs of its former employees undergoing vocational re-training courses.
The total amount of compensation and other social protection measures will reach about EUR 10 million. Europe's total refining capacity is expected to drop significantly in the coming years as companies try to adapt their business strategies to the market conditions. According to Petrom officials, Romania has registered an increase in refining units.
Dana Verdes