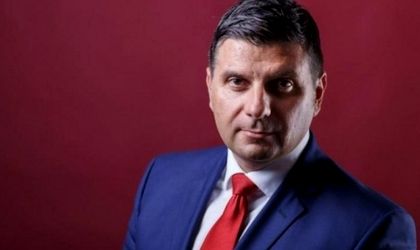 Prima Casa program will continue every year, at least until 2021 and the banks started bringing similar loan packages, said this Friday the general director of the National Fund of Loans Guarantee for SMEs (FNGCIMM), Alexandru Petrescu.
"Last year we allocated RON 2.94 billion for this program, this year RON 2.5 billion are already finished. I think there are left around RON 113 million at a few banks but we'll receive the reports and we can observe at the end of this month that the fund is finished. If the fund remained, it would be allocated to the banks that were the most performative. But it's very probable that the reports show that the fund is finished," said Petrescu.
According to him, for the next three years, the allocation will be annually RON 2 billion, following the ceiling to reach RON 1.5 billion in 2021.
"Without any discussion, there are guarantees that at least until 2021 this program will continue. It's a strategy approved on November 29, 2016 by the Romanian Government," said Petrescu.
He explained that since 2009, when the program was launched, there was a series of recalibrations, that were made for the benefit of those who accessed the funds, so that they can pay the installments, as a result the low default rate of 0.3 percent.
"This implied a continuous attention of the Government Administration to keep the beneficiaries' capacity of paying the installment. The Finance Ministry, respectively those who manage the program, pays attention on the recalibration and reparameterization, so that the program to be more targeted from social point of view, so that people who need a house more than others to benefit from it and they can pay the installments. The program evolves, we respond to the market' dynamics, the program can still change so that it can be better targeted socially and bring maximum of benefits," added Petrescu.
According to him, banks started to bring similar real estate loans, even with similar denominations: First Apartment, First House, First Property.