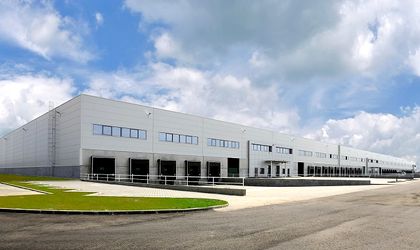 Dunwell has intermediated two transactions whereby PepsiCo has expanded its storage capacity by renting some 27,000 sqm of space near Bucharest.
Negotiations started in June and were completed in early October. The spaces were leased in logistics parks owned by CTP Romania and Helios Phoenix Group. 
The first Dunwell-brokered transaction refers to the 10,000 sqm extension of the Pepsi warehouse in the CTPark Bucharest logistics park at km 13 of the A1 motorway. This is a space in a new building, which was completed earlier this month.
"PepsiCo's expansion in the Bucharest area also shows that the Romanian real estate industry and logistics sector still have potential for expansion. The southern part of Bucharest is also interesting for investors despite the problems related to road infrastructure. We hope this interest will materialize with new developments in the near future," said Marian Orzu, managing partner of Dunwell.
The second transaction was penned for Star Foods, a PepsiCo brand since 2004, and it is a 17,000-sqm space located in the Olympian Park East Bucharest logistics park in Popesti-Leordeni, a park owned by Helios Phoenix Group. The building, currently under construction, is scheduled for delivery in March next year.