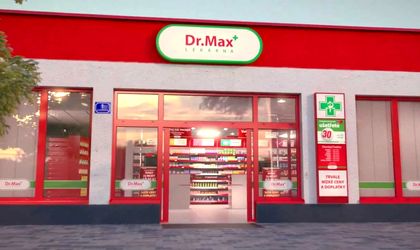 Pharmacies chain Dr. Max pharma, which is present in the Czech Republic, Slovakia, Poland and Serbia, has launched its operations in Romania through its legal entity RockyFarm SRL.
RockyFarm SRL will take over pharmacies from the networks of Fastpharm SRL, Iezer  Farm  SRL,  Panpharma Med SRL  and  York Farm  SRL.  Based on these contracts, the pharmacies will operate under the brand Dr. Max. Overall, there will be 31 units across Romania.
"In 2017, the brand Dr. Max celebrated its 11th year of existence. Under this brand there are 1,300 pharmacies in Central and Eastern Europe, with revenues of EUR 1.25 billion," says Leonardo  Ferrandino, executive director of  Dr.Max group.
The rebranding of the chain will take place during 2017.
"We want to contribute to the healthcare services improvement in Eastern Europe, whose important part is constituted by Romania," adds Ferrandino.
RockyFarm SRL owner is the investments company Penta Investments, which developed healthcare projects in Central and Eastern Europe.
Penta is a Central-European investments group founded in 1994 and in 2016 it reached a turnover of EUR 8.5 billion.