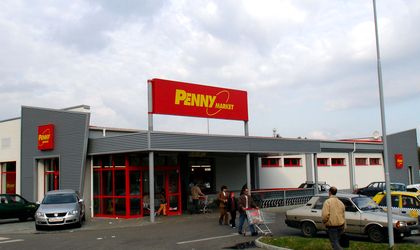 Penny Market, part of Rewe group, announced the start of construction works for its third Romanian logistics center near Bacau. The total investment, covering land acquisition, building costs and specific equipment, will reach EUR 19 million.
"We are very proud to inaugurate this center. It is a very important moment for the entire Rewe business in Romania. The project is part of the development strategy of Penny Market's distribution network at national level and complements the two existing centers in Turda and Bucharest. With the inauguration of the logistics center in Bacau an estimated 150 permanent jobs will initially be created," said Daniel Gross, managing director of Rewe Romania.
Developed by the Cluj-Napoca branch of Kesz Holding Zrt., the logistics complex will have a total built area of some 19,000 sqm, a height of 14.5 meters and a plot of about 8 hectares.
Penny Market is a discount retail network of German group Rewe active in Romania since 2005. The group operates 175 Penny Market stores and 8 XXL Mega Discount units locally.
Natalia Martian