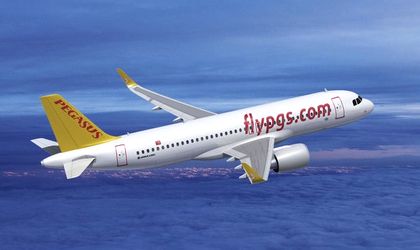 Pegasus Airlines will operate regular flights from Cluj International Airport bound for Istanbul (Turkey) starting June 2, a statement by the Cluj International Airport.
With a frequency of three flights per week, on Tuesday, Thursday and Saturday, airplanes will land on the second airport of the capital of Turkey, Sabiha Gokcen International Airport.
The company is the leading low-cost airline in Turkey with a total network of 103 destinations in 40 countries. The Sabiha Gokcen International Airport has known an impressive development recently, recording over 28 million passengers in 2015.
The International Airport "Avram Iancu" in Cluj will host passenger flights operated by Tarom, Lufthansa, Wizz Air, LOT Polish Airlines, Blue Air, Vueling and Pegasus Airlines this year.
Natalia Martian