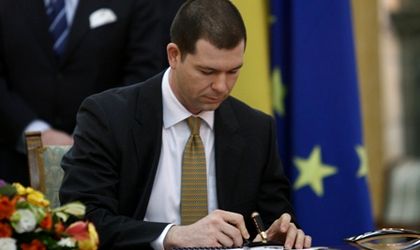 Bogdan Dragoi was appointed Chairman of Fondul Proprietatea's Body of Nominees. Dragoi is Romania's Ministry of Finance Secretary of State coordinating the Treasury Department.  The Chairman was selected by members of the Body of Nominees during a closed session of the group ahead of their first official meeting with Franklin Templeton on 14 October 2010.  The Chairman will be tasked with leading the Body of Nominees and ensuring it acts effectively. The appointment is an honorary one, with no additional remuneration attached.
The Body of Nominees is tasked with general oversight of the Fund's Investment Manager and Sole Administrator and reporting to the Fund's shareholders. The group's functions include approval of the Fund's financial statements and its annual budget of expenses. Body of Nominees members each serve a three-year term.
Launched in December 2005, Fondul Proprietatea was established to compensate Romanians whose properties were confiscated by the former communist government.  An international tender was announced in December 2008, and Franklin Templeton won the Euro 3.4 billion[ Fondul Proprietatea mandate in July 2009 after being selected from among seven global asset managers. Franklin Templeton officially took over as investment manager and sole administrator of the Fund on 29 September 2010. Since its official appointment, Franklin Templeton has commenced the payment of the 2008 and 2009 dividend distribution to all registered shareholders on 11 October 2010 and remains focused on listing the Fund on the Bucharest Stock Exchange in early 2011.