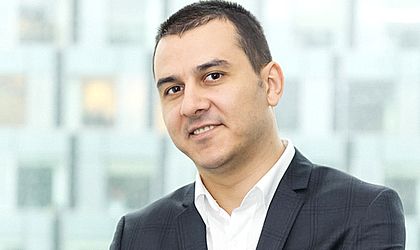 PayU posted an increase of 44 percent in online payments during April 2015-March 2016, over the previous fiscal year. At the same time, the e-commerce market in Romania rose 31 percent to RON 8.4 billion.
"The online payments market has grown significantly over the past year. The average value of the online shopping basket of Romanians rose by about a third, reaching over RON 260. The biggest online transaction was recorded in eTail and amounted to RON 140,000," said Marius Costin, country manager PayU Romania.
IT products lead among preferences, with over 40 percent of orders coming from this area, while shopping carts in this segment are three times higher than the overall average – reaching over RON 700.
Ranked in second are fashion & beauty products, followed by home & deco, products for children and books.
Online payments still have a long way to go, with 10 percent of payments being made by card, 1 percent using other online methods (wire, iTransfer and others), while the rest of 89 percent are made in cash.
"Although most Romanians still choose to pay in cash, last year there were about two new people paying by card in the PayU system every minute. Installment cards are still preferred by those who pay online, the average value of a transaction made with this type of card being three times larger than a normal credit card transaction," added Marius Costin.
At the same time, mobile payments are still in early stages, only 3 in 10 Romanians choosing to pay from a mobile device (tablet, smartphones).
"The overall vision of online payments in Romania shows us an unpredictable evolution, sometimes spectacular, for this year. The main driver will be promoting by traders of online payment methods to the detriment of cash payments due to the decrease in interchange fees. I estimate that the volume of traded PayU payments will increase by 40 percent over the previous fiscal year," concluded the PayU representative.
Natalia Martian