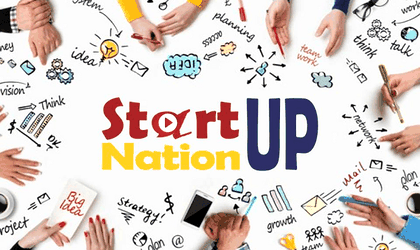 The Ministry for the Business Environment, Trade and Entrepreneurship has announced today that payments have been made towards 1,270 beneficiaries in the Start-Up Nation programme by April 23.
Minister Radu Stefan Oprea said: "Start-Up Nation 2017 is running within normal parameters, and the last payment request will be sent by September 29 of this year. Until now, over 1,900 complete expense files have been submitted to the SME Agencies, of which over 1,300 were approved. Start-Up Nation is a priority for us due to the benefits it brings both economically and socially, by creating 21,000 new jobs in Romania, of which 16,000 among unemployed people, graduates or disadvantaged groups."
In order to accelerate the payments, all applicants who have not yet submitted payment requests have been contacted directly and offered advice by specialists, so that their requests could be processed more rapidly by the territorial agencies. The Ministry is ready to make all the payments for the programme.
The minister added that accelerating payments "a measure taken out of the wish to finish the process as soon as possible, and this is a challenge we are ready to face despite the fact that our administrative capacity is limited".
The deadline for the completion of the loan and guarantee operations is April 30, 2018, and the last payment towards the beneficiaries has to be made by the end of December.
According to the Ministry, the implementation of Start-Up Nation 2018 will be done following three procedural principles meant to ease access to financing – simplification, transparency, uniformity.