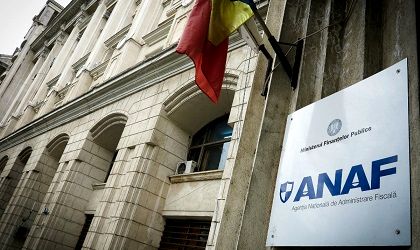 The Deputies' Chamber in the Romanian Parliament approved a legislative project on Monday to reorganize the Fiscal Agency (ANAF) by creating a distinct structure for customs and dismantling ANAF's regional branches and turning them into county branches.
The project was introduced by UDMR MPs and supported by the PSD-ALDE coalition. It was included on the Chamber's agenda as an emergency project after just one day from being approved in the special commission.
Opposition parties claimed before the vote that the political leadership will be able to name its own local leaders to new county branches of ANAF, leading to local authorities having control over the agency's county bodies. They also expressed opposition to the high costs involved in the setup of the new county branches, as well as the possibility of non-unitary interpretations and practices in fiscal legislation by the dozens of new branches that will be created.
The project's supporters said that the project only aims to make ANAF more efficient, more modern and more digitalized, as the current form of regional branches creates difficulties for economic agents.
The budget-finance commission of the Deputies' Chamber also approved an amendment to exclude customs from the transfer from regional to county branches.
"Customs will be brought back to its pre-2013 form, as a separate structure under the authority of the Finance Ministry. A process to move ANAF from regional to county structures started last year, for a better, more direct and simpler relation with all taxpayers," said Finance minister Eugen Teodorovici.