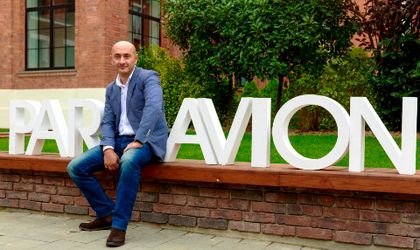 Romanian online tourism agency Paravion registered a turnover of EUR 27 million in the first semester of this year, marking a raise of 56 percent compared to the numbers registered during the same period of last year.
The growth comes from the company's consolidation of the Romanian and Turkish online markets in the field of plane tickets, holidays and hotels, the raise in sells in Europe through the Paravion English, Spanish, Italian, Greek, Bulgarian and Hungarian platforms and the expansion on USA's and South Asia's markets.
The biggest growth was registered in the plane ticket segment, which registered a 50 percent raise. The hotel booking segment was second, with a 35 percent raise, followed by city break packages and charter holidays.
The 5 most sought-after destinations for a week-long holiday are Crete, Zakynthos, Rhodos, Corfu and Antalya. However, holiday bookings for Antalya and Spain have fallen in comparison to last year's numbers, while the demand for holidays in Greece, Malta and Cyprus has risen.
According to Remus Visan, managing director of Paravion, there has been a significant increase in the number of people using their mobile phones to book their holidays.
"Also, in the first semester of this year the interval between the acquisition's date and the departure and the average price for plane tickets has risen up, as tourists choose more often to travel to destinations on other continents, which is more expensive than travelling in Europe," added Visan.
In 2015, Paravion registered a turnover of EUR 43.41 million and a EUR 247,000 loss, according to the datasets available on the Ministry of Public Finances' website.
Andreea Dulgheru