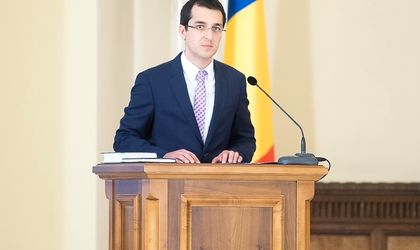 The Ministry of Health put up for public debate an order to limit the parallel export of medicines that defines the minimum level of medicine stocks the actors on the pharma market are compelled to ensure.
If it enters force, the order proposed by Minister Vlad Voiculescu would bring to a halt a practice that in the past years has caused the depletion of the market of medicine.
The mechanism of parallel exports works as follows: Romania imposes lower prices for certain drugs based on the argument that the real purchasing power of the is low compared to other EU countries. Given this situation, distributors prefer to buy the drugs' prices Romanian "and resell them in other states EU price sometimes ten times higher. The practice is not illegal, given the free movement of goods within the EU.
The current legislation says that actors on the pharma market must assure the minimum stocks of medicine for the internal market, but the value of these stocks are not defined. The order put for public debate defines the value of the stocks, so as to bar the major players on the market from taking an unregulated amount of medicine out of the country.
"It is ok to export medicines, but only as long as the Romanian patient is not deprived," Vlad Voiculescu wrote on his Facebook account. According to a 2015 Competition Council report, parallel exports trigger halts in the supply of the internal market and proposes precisely "the development of a methodology to define more clearly the concept of public service. The regulation would clarify the current legal framework and would lead to a correct self-evaluation of the behavior of agents that have this obligation."
The proposed mechanism now sets a fixed level of the stock of medicines that actors on the pharma market must supply. In case of a drop in the thresholds under this clearly defined level, the medicine will be placed on a temporary list of medicines that are kept under watch and exports will be banned temporarily, the Ministry of Health shows.
Georgeta Gheorghe