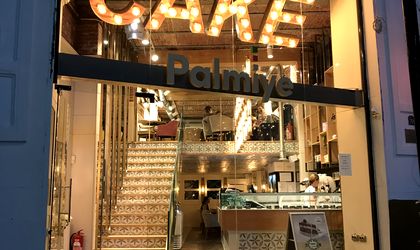 PALMIYE cakes&cafe opens the second unit in Bucharest's Old Town, which covers 200 sqm, after an EUR 200,000 investment.
 The owners expect to break even in maximum 5 years.
Clients can order on the ground floor and choose among the 60 seats located on the first floor. The unit is divided into two different areas, making it possible to host both regular customers and private events at the same time.
"In the context of the investment in the new space in the Old Town, we forecast a doubling of the turnover for 2018. In my opinion, it's a field where you must first invest, then create a team and then create qualitative products," said Cristina Darvareanu, owner of PALMIYE.
The PALMIYE concept is one of a "one-stop-shop," where clients can taste the products in the cafe, take away, or place orders for different events.
The turnover of PALMYIE in 2016 exceeded EUR 120,000.