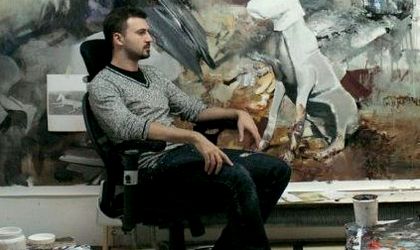 Christie's auction house has announced the sale of three paintings by Romanian artist Adrian Ghenie this week.
The Bridge painting has been sold for USD 3.9 million, beating the price expectations of USD 1.5 million – USD 2.5 million. Meanwhile, the Flight to Egypt was sold for USD 1.38 million, against an estimate of USD 800,000 – USD 1.2 million.
The two paintings were auctioned on Tuesday evening at New York, in the Post-War & Contemporary Art Evening Sale. Total sales amounted to USD 107.8 million.
In a separate event that took place the next day, Post-War & Contemporary Art Afternoon Sale, organized by the same auction house, the painting Pie Fight Study was auctioned for USD 607,500. The work of art was expected to attract bids in the USD 500,000 – USD 700,000 range.
In early October, another painting by Ghenie was sold for USD 9 million. Other paintings by the same artist attracted bids to the tune of millions of dollars.
Ovidiu Posirca