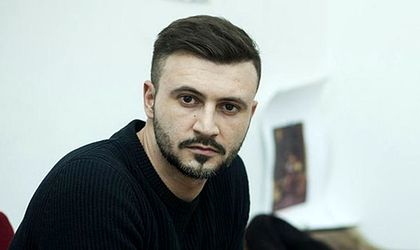 A painting of the contemporary artist Adrian Ghenie was sold on Thursday evening at London by the auction house Christie's for USD 9 million. The masterpiece was also on display last year at the National Contemporary Art Museum from Bucharest.
The estimation of the auction house for the Nickelodeon painting, which was done in 2008, was between GBP 1-1.5 million.
The total price for which the masterpiece was acquired was GBP 7.1 million, meaning USD 9 million and it represents an absolute record for the Romanian artist.
The painting is made on two boards of 2.38x 4.14 meters and its name represents a small cinema from a district, but also an American TV channel for children. The title makes an allusion to the TV influence on the young generation and also a reference to the iconic elements that the authors borrows from the cinema technique, as he said.
During the auction there was also sold another masterpiece of Ghenie, named 'The surgeon and his soul', whose price was initially estimated at GBP 150,000-200,000, but reached GBP 341,000.
At the beginning of this year, the masterpiece Self-Portrait as Vincent Van Gogh (2012) of Ghenie was sold at New York during an auction organized by Sotheby's for USD 2.59 million, compared with the initial estimation of USD 200,000-300,000.
Georgiana Bendre