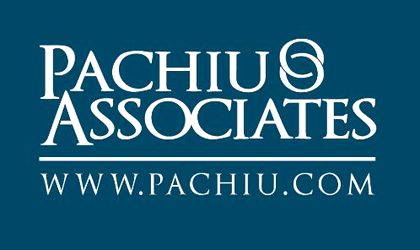 Law firm Pachiu & Associates completed this week the redesign of its website and of its presentation materials, following a strategic repositioning process.
The firm emphasized in the new site the practice group providing energy assistance on energy projects, where the company has build a competitive edge.
"In this century driven by speed, information and use of smart-phones, businessmen have less time to look up for data. It is therefore important to find everything in one place, to realize at a glance whether you have reached the right place. Moreover, it is important for visitors to feel care from those who drew his attention to the website. Therefore, although our effort was tripled, we chose to have our website not only in English, but also in Romanian and German," said Laurentiu Pachiu, the firm's managing partner.
Aside from restructuring the information, another novelty is the description of several representative projects by each practice group. In addition, the firm made it easier for website visitors to subscribe to legal updates and news articles.
"In its 11th year of business, Pachiu & Associates decided to initiate its redesign process, as a prerequisite to meet client requirements and to clearly reveal its lawyers' proficiency and the firm's best assets," said the firm in a statement.
The redesign process also involved the renewal of the presentations materials such as brochures, notebooks or newsletters.
The Beards Creative, the branding and creative agency, assisted Pachiu & Associates in the redesign process.
Ovidiu Posirca