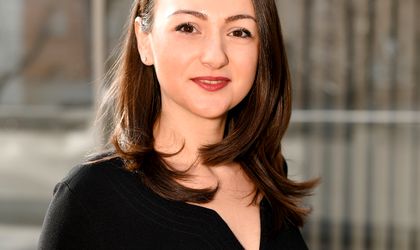 P3, the pan-European specialist owner, developer and manager of logistics property, has appointed Cristina Pop as head of Asset Management. She will be responsible for the administrative, financial and operational management of the 305,000 square meters P3 Bucharest, a large logistics park in Romania.
Pop, 31 years, has nine years' worth of experience in logistics real estate and expertise in industrial asset and property management, business development and leasing.  She began her career at Valad Asset Management in 2008 before moving to Jones Lang LaSalle Services (JLL) where she has spent the past four years as an associate director and the Head of Industrial Agency.
"Cristina is a strong addition to our growing team, we look forward to utilising her knowledge of both asset management and the Romanian industrial real estate market. I have known Cristina for a number of years, she fits our P3 values very well and I am sure our partners will enjoy working with her," said Blake Horsley, country head of P3 in Romania.
P3 has also appointed Monica Andrei as the new head of Property Management. Before joining P3, Andrei worked as a Property manager with BSS for nine years, the last six of which were at P3 Bucharest park.
Roxana Buga has also joined P3, to work as a Property Management accountant. She spent the last 10 years working on P3 Bucharest park as a financial controller for BSS. Buga has a Master Degree in Financial Management accounting from the Spiru Haret University.
Georgiana Bendre