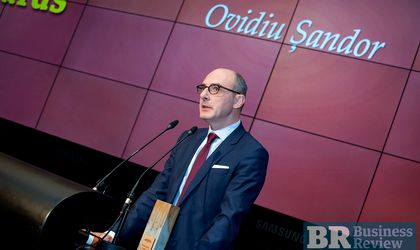 Mulberry Development, the real estate developer controlled by Ovidiu Sandor, has inked signed a financing contract with Raiffeisen Bank for the first phase of Timisoara-based ISHO Offices.
"We particularly appreciate the openness, flexibility and excellent understanding of the business which this institution has proven, qualities that are essential for the bank in a project of this size," said Sandor, who added that the main lenders in the country provided financing offers.
The first phase of ISHO includes the development of 16,500 square meters of leasable office space. The construction works have started this spring and the first spaces will reach the market starting next March.
Cristian Sporis, the vice president of Raiffeisen Bank, said that the lender has worked with Mulberry Development in the past 15 years.
Meanwhile, the developer is negotiating contracts with companies interested in relocating their operations in this office complex.
"There is growing interest in the market from companies with activity in IT, telecom, automotive, engineering and services," said Sandor.
ISHO will be completed in 2020 and has 3 development stages. It will include over 50,000 sqm of office space, 1,200 apartments, and 2,000 parking spaces alongside additional features such as green spaces, restaurants and after-school facilities.
The total investment in the mixed-use project is estimated to reach EUR 130 million.