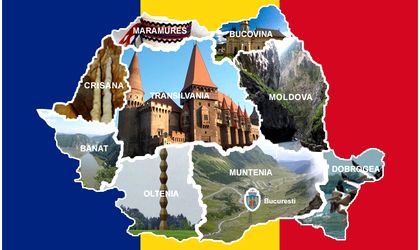 Out of the total number of overnight stays, those by Romanian tourists represented 80.5 percent, while overnight stays by foreign tourists represented 19.5 percent. In what regards the country of origin of foreign tourists, most of those who visited Romania are European residents, namely 73.1 percent. Out of those, 85.1 percent are from EU countries, the INS data shows.
During the period surveyed, the average stay was 2.4 days for Romanian tourists and 1.9 days for foreign tourists.
The index of net use of accommodation between 1 January – 31 October was of 32.1 percent of all tourist accommodation units, up by 0.3 percent year-on-year. Increased percentages were recorded in hotels (40.5 percent), tourist villas (27.0 percent), accommodation spaces on ships (24.6 percent), bungalows (24.0 percent) and layovers.
According to INS data, most arrivals by foreign tourists in tourist accommodation units came from Germany (289,100), Israel (247,200), Italy (207,700), France (147,200) and Hungary (137,700).
Arrivals by foreign tourists to Romania at border crossings stood at 10.88 million in the first 10 months, up by 23.7 percent year-on-year. Most visits by foreign tourists come from European countries (89.3 percent).Out of the total arrivals by foreign visitors to Romania, 53.2 percent come from the EU. Out of the EU states, most arrivals were recorded from Bulgarians (24.4 percent), Hungary (21.7 percent), Italy (9.9 percent), Poland (5.3 percent) and France (5.2 percent).