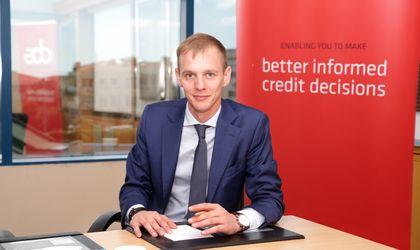 The companies from Romania which have foreign investors registered a total turnover of RON 250 billion (EUR 55 billion) in 2015. On the first place are the Dutch firms, which generated a turnover of approximately EUR 35 billion, says a study of Creditinfo, a company specialized in the supply of products and commercial risk management of services.
In the foreign investors top, according to the generated turnovers, the following country is Germany, with almost EUR 20 billion (RON over 88 million) and the next one is Austria with generated turnovers of almost EUR 13 billion (over RON 58 million). The companies with French capital from Romania generate turnovers of EUR 12.6 billion (RON over 57 million), Italy and Cyprus, respectively Switzerland, with EUR 6 billion.
"The monthly reports made by CreditInfo and the special ones, customized for each of our client, is based on information obtained in real time from the official sources- ANAF, the Finance Ministry, the Trade Registry, the Justice Ministry, that CredInfo analysts introduce in our database. We use a successful system in several European countries," said Aurimas Kacinskas, general director Creditinfo Romania.
According to Creditinfo, the profitability ranking is open to the firms with German and Dutch capital, which generated profits of approximately EUR 880 million (RON 4 billion) in 2015. The next ones are the French capital firms, which generated a total profit of EUR 620 million, followed by Austria with EUR 430 million, Italy EUR 250 million and Luxembourg EUR 160 million. Overall, the companies with foreign capital registered a total profit of EUR 2.7 billion in 2015.
The most profitable activity fields of the foreign capital firms from Romania are auto industry, wholesale tobacco trade , respectively the fuel production through pipes.
Georgiana Bendre